Hosted Microsoft Exchange Server
Our hosted solutions provide you with all the tools you need to efficiently operate your business, but without the substantial costs of acquiring and maintaining your own infrastructure for do so.
Hosted Microsoft Exchange Server- provides all the organizational tools of Outllok in a group server environment. Share contacts, calendars, and more with your team. This is available in a highly customizable way that gives you all the features you need and none that you don't.
SecuriSync File Sync & Share- If you're using DropBox or another consumer targeted file sharing solution, you're leaving yourself vulnerable to security risks. Get the advantages of those easy-to-use solutions, but also the added security and features of better permissions to give each user only the access they need.
Hosted PBX; a Cloud Voice System- Have Fotune 500 style calling features without the expense and burden of onsite hardware upgrades and maintenance.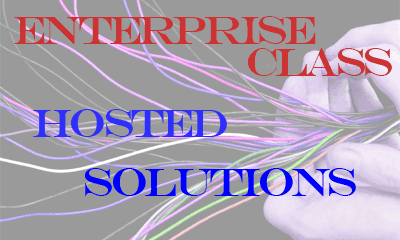 We provide you with the tools to connect you with your customers; contact us or call us today.